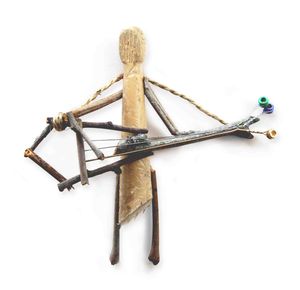 Jeff Tynan is an independent singer-songwriter & multi-instrumentalist from Melbourne, Australia.
"Stomp Hall Radio"
is the follow-up to his debut EP "Revolving" on which he has written, performed & produced all songs.
Jeff grew up in the North-Western

 

rural area of

 Victoria, Australia, in the Mallee town of Underbool.  

His early music influences came from his Mother singing along to her old 60's folk vinyl collection.  With no guitar teacher within reach, no internet or music television & only a couple of AM radio stations with poor reception, Jeff taught himself guitar & whatever instrument he could get his hands on.  As a teenager he established his performance style every weekend to whoever would listen in his hometown of 200 people.  Jeff went about continuing the family tradition as singer-songwriter, with the encouragement of a mentor by the name of "Mud", Jeff was primed to move to the city to find his own way in life & music.
He was always inspired by his Mother, who many years earlier had also moved to Melbourne to sing & strum in cafes with her brother Pip & his baritone voice.  Jeff's worldwide musical journey had begun & at one point Jeff suddenly found himself in Europe for a couple of years of self-discovery, experiencing life by himself.  This only further inspired him to come home to make music his life.  In recent years time spent in the North-Western states of the USA has also influenced Jeff's sound.
As lead-guitarist in some bands, lead-singer in others Jeff crossed many boundaries of genre but it was when playing solo gigs that Jeff began to really develop his own sound.  After years of p

laying 5 gigs a week, Jeff learnt how to mix things up to keep the listener engaged & his passion for music strong.  So he went about experimenting on both 6-string & 12-string acoustic guitars, electric guitars, stomp-boxes under his left & right feet, smooth harmonica chords in contrast to his raw vocal cords, with a taste of mandolin & banjo to suit.  He learnt how to adjust his playing style & sound to sum up the wide array of emotions for each given song...this remains a strong focus of Jeff's.
When he is not writing, recording or performing Jeff also takes on the role of music mentor at a Melbourne school for disadvantaged teenagers & this has taught him many home truths about himself & the society around him.  "I found myself disgusted by the system for allowing these students to become so disengaged, as though no-one was there for them & people just accept it as the way it is.  Music should be available for everyone to enjoy, feel & learn from.  I see massive improvements in these kid's personal growth, self-esteem, self-discipline & willingness to learn when they feel safe enough to express themselves through music.  It's all about people & building relationships that are honest & real...without this, learning can't even begin."  Jeff teaches his students guitar, vocals, drums, bass, keyboards, ukulele, recording & performance techniques.  He also helps them set & achieve life goals as-well as creating opportunities in the music industry.  Although Jeff says the main focus is in the music - "Helping teenagers deal with issues through song-writing forms a deep connection & trust between us, which helps me work closely with each student to sort things out."
Both his Mother & mentor Mud having recently passed & his own extended bout of illness were the forces of nature which were to be the turning point in Jeff's journey.  In one of the last conversations he had with his Mother Jeff told her that he'd be writing, recording & releasing his music for her one day soon.
  Although it's with deep regret that Jeff's Mother is no longer around to hear it, the
music
is now here for good...
(Written by Sarah Smith)
Thanks for voting!
How young are you?
under 18

10

18 - 25

23

26 - 35

13

36 - 45

3

over 45

692

741 responses
Share